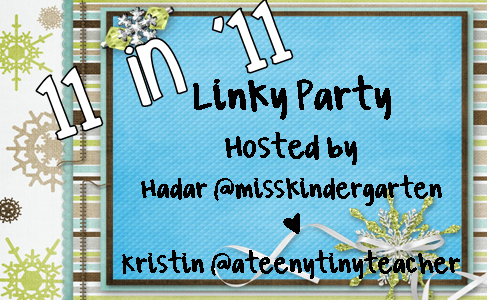 11. Favorite Movie
My favorite movie this year is definitely the last Harry Potter movie. I really enjoyed reading the books and see them come to life on the movie screen.
10. Favorite TV Series
Sons of Anarchy has no competition in this category. Season four finished recently and September seems far in the future.
09. Favorite Restaurant
In Memphis there is only one place to get a really tasty steak:
Buckley's
. They are a bit pricey and there is always a wait. However it is worth every penny and minute spent there.
08. Favorite New Thing Tried
Crafting - I have been seeing wonderfully creative things being posted on Pinterest, so I decided over Christmas break to give it a go. My first ever craft was this wreath that I am going to use at school to tell teachers where I am in the district, so they don't have to hunt for me. I am going to make little signs that I can post using the pink clothespin.
07. Favorite Gift
My husband and I decided not to get each other gifts this year for Christmas. I should have known better. He gave me a new cover my iPad. I LOVE it! It feels like a hard-bound book because it is made using traditional book binding techniques. The outside cover is has my initials and inside is my favorite color (orange) with a book plate. When I am reading, I have the urge to turn a page. That is how real the cover is.
06. Favorite Pin
I have an obsession when it comes to Pinterest, so there are a ton of pins. Recently, one of my favorites is this framed handwritten recipe pin from
Tattered Style
. I really want to do this in my kitchen.
05. Favorite Blog Post
The 48 Hour Book Challenge reignited my passion for reading this summer. I can't wait to meet the challenge next year and beat my reading time from this summer. Check out the post here:
The End of the 48HBC
.
04. Favorite Accomplishment
Making it to Christmas break. I know that may sound silly, but this school year has been a year of change in my district. The change has been for the better, but change is still hard, which has translated into stress.
03. Favorite Picture
This picture was taken at my district's October professional development. These are the wonderful ladies that I work with in grades K-3. They are wonderful teachers and aides. I am truly blessed to work with them. They are the best and bring out the best in me (I'm the one in blue and white).
02. Favorite Memory
My favorite memory is actual memories. My life has revolved around my work for a long time. I have a very understanding husband who knows that teaching takes a lot of time at home. We haven't been doing much together recently. Then we started a new hobby TOGETHER. We joined a local shooting range and go on weekends. I have a blast with him.
01. Goals for 2012
In Life:
My goals for the upcoming year are to spend more time with my husband and finish decorating our home. I am the queen of starting a project but not finishing a project.
In School:
My goal at school is to spend more time in classrooms working with kids. The paperwork aspect of my job has been overwhelming the most important part of my job, the students.