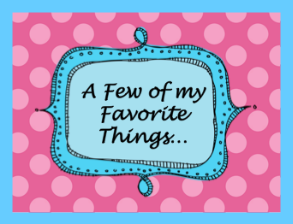 Glad that you have joined me! Every Sunday I share some of the best ideas I have found throughout the week.
Teachers are Readers Too
Tammy from Forever in First shared a great bulletin board called "Teachers are Reader Too." She got the idea from Lori at Conversations in Literacy. The bulletin board combines childhood pictures of the teachers and their favorite books when they were kids. Love this idea! Click on her blog button below to be taken to the post to see the bulletin board and close up pictures of the teachers as children. I am thinking this would be a great beginning of the year bulletin board. My school has to large bulletin boards in the entryway that this would look great on.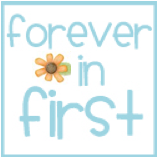 Food and Learning
Mrs. Carroll from The First Grade Parade has an blog post full of freebies that combine learning and food (always an interest to students). The first freebie combines pizza and fractions. Wonderful way to teach fractions. She has the students investigate different pizza toppings. The second freebie is about baking synonym rolls. How cute is that? Check out her post by clicking her blog picture below. You will not be disappointed!!
Grades and Feedback
Stephanie from Teaching in Room 6 shares an easy way to provide written feedback on more assignments, especially those that are posted on bulletin boards and all over the room. Let's face it, the feedback is super important, but time is not on your side. Let Stephanie show you how she does it. I am working on my Vista Print order right now! Click on her blog button below to be taken to the exact post where she shows you how she does it.
I hope you have enjoyed "A Few of My Favorite Things" and come back each Sunday to see what other fabulous finds I have gathered for your enjoyment and to add to your resources.