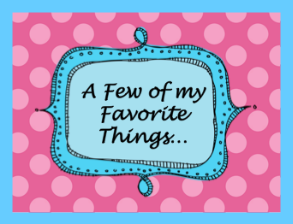 Glad that you have joined me! Every Sunday I share some of the best ideas I have found throughout the week.
CURRENTLY!
I love the beginning of the month because that means it is time for
Farley's Currently
linky party. As today is Favorite Things Sunday, it is a PERFECT fit since it is one of my favorite things!!
So, the AC. At the beginning of my summer break, the AC in my home stopped working. I thought I was going to die. We went a week with cold air. As it is over 100 today, the sound of the AC is wonderful sound.
I hope you didn't miss the Blog Swap and Hop yesterday. If you did, no worries, I created a
PAGE
on my blog with all the links. Lori from Conversations in Literacy wrote a fabulous guest post for me on
fine motor skills
. I was honored to be a guest at Raki's Rad Resources talking about using
mentor texts in writing
.
The Lightning Thief
by Rick Riordian is my favorite read aloud for grades 4-8. The chapters are the perfect length with many ending with cliff hangers. Percy Jackson is a character that many middle schoolers can associate themselves with.
Strategies That Work
is the book that helped get me through my first year of teaching reading to seventh and eighth graders. Harvey and Goudvis gave me a starting place for teaching reading strategies. I also found
The Comprehension Toolkit
that gave me the resources and the language to teach reading comprehension strategies better.
Go see Farley, link up, and remember to follow the Rule of 3!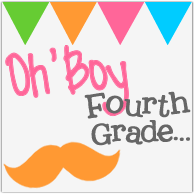 Sight Word Game
A Turn to Learn shared a sight word game called "Boys vs. Girls vs. Teachers." The game requires very little preparation: all you need is sight word cards and students. Line your students into two lines. You guessed it: boys and girls. Hold up a sight word. First student to say the word correctly gets a point. How do teachers get points? Click on A Turn to Learn's button below and read her post. She also gives you a really cute point board to print out.
Gift Bag Journal
Shelley from "Teaching in the Early Years" starts her post with this:
***WARNING!! What you are about to read is going to rock your world. I'm not even joking.***
She isn't joking. She shows you how to turn a dollar store gift bag into a writing journal and it is AWESOME! She shows you step-by-step in words and pictures exactly what to do. My plan is to make these for my focus class next year. I am going to start working on this summer and give them to my students on the first day of school.
Click on her button below and be amazed.
Task Cards 101
Rachel from
Minds in Bloom
switched blogs with Laura from
Corkboard Connections
for a day. Rachel is the task card queen and she wrote a lovely post on what task cards are and how to use them. She also offers a free set of antonym task cards. Click on the button below to check them out.
We Read, We Blog, We Teach
Today is the first day of the Grades 3-7 Daily 5/CAFE book study. Abby from Third Grade Bookworm is our first contributor for
Chapter 1 of The Daily 5
book. Stop by and share your thoughts in the comments. Every three days we will introduce a new chapter.
I hope you have enjoyed "A Few of My Favorite Things" and come back each Sunday to see what other fabulous finds I have gathered for your enjoyment and to add to your resources.