My life has been hectic lately and I didn't even know it was December until I saw that Currently was up on
Farley's blog
. CURRENTLY! How can it be December already? Where has the year gone?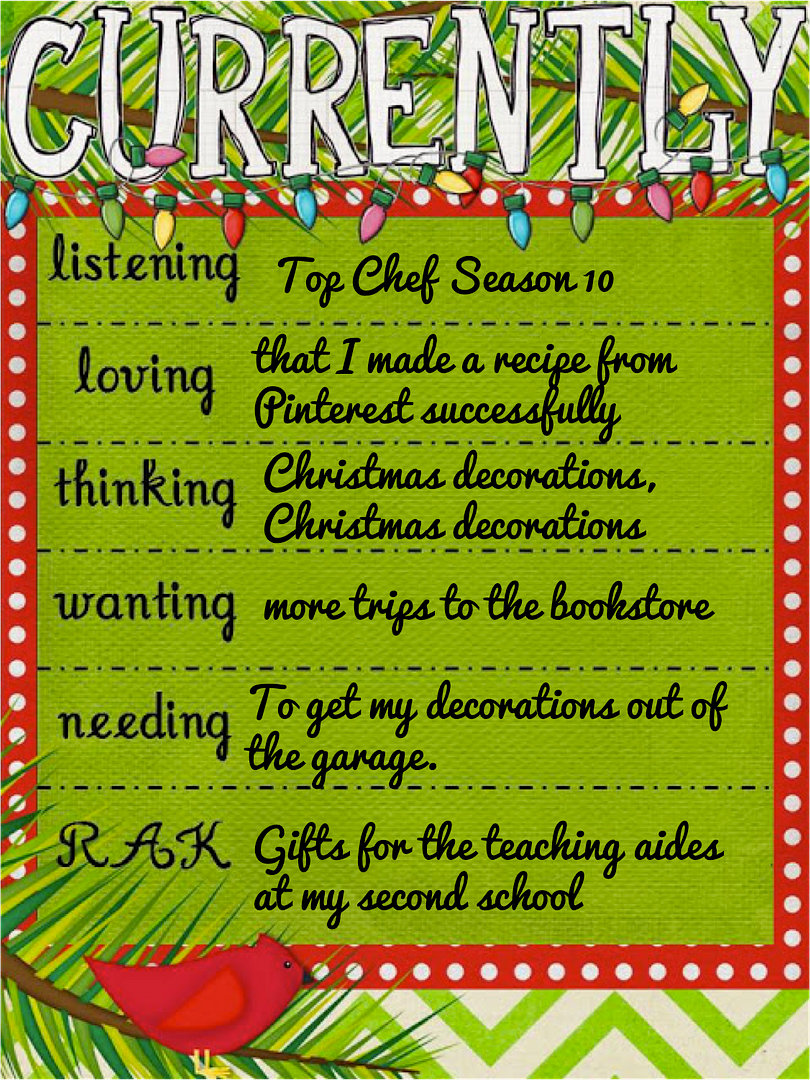 RAK...In my job, I actually work at two different elementary schools. Four days a week, I spend at one school (home-base school) and one day a week at the second (they are in two different towns but same district...small town life). Once a week, the teachers from that school (there are only four of them...really small town life) come to our weekly meeting at my home-base school. Who is with the students while their teachers are gone? Each teacher has an aide that takes their place and makes sure the kids are still learning. Without them, we could not have our weekly cluster meeting. This is our second year to be doing this, and I haven't shown them any appreciation for taking over the teaching responsibilities. I am going to make a small gift basket for each aide and give them this month.
WANTING...I went to my favorite bookstore in Memphis tonight for the first time in a looooong time. I forgot how much I love the smell of new books because I have been buying my books through my kindle and iBooks apps. There is something about opening a new book for the first time. I smile each and every time.
LOVING...I am not gifted in any way in the art of using the kitchen :) Honestly, I can't cook or bake, so I need simple recipes in order to make anything. I finally decided to try something from all the pins I have on my
cooking Pinterest board
:
salted caramel pretzel bark
and it was GOOD! I was completely surprised when it came out and my husband ate it. That is always the test. He is such a picky eater.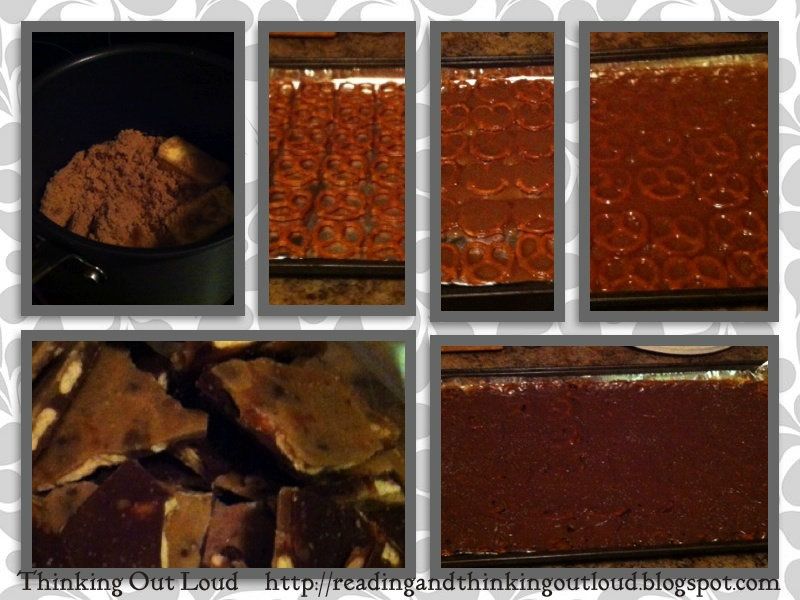 So, for my wonderful followers, I created a
step-by-step picture guide
for Toffee Pretzel Bark. I changed the name because as soon as my husband tasted it he said, "this is good toffee." Looking up the
difference
between toffee and caramel (cooking newbie here), the recipe is really having you create a toffee because there is no milk (or any other liquid involved).