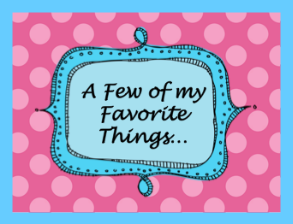 Glad that you have joined me! Every Sunday I share some of the best ideas I have found throughout the week.
How-to Blending Board
Make, Take & Teach shared a great tutorial on
how to make blending boards
for your students. She shows you how to build one with step by step pictures and then there is a printable that you can download that has it all laid it out for. The Career Tech Center at her district made them for the kindergarten and first grade teachers. In my district the go-to person would be the Agri teacher. Now you have the blending boards, how about a freebie to put those blending boards in action? Julie has you covered. She has another great post with a link to
blending cards and a vide
o where she shows you how to use them.
Paper Bag Characterization
Who likes book reports? NO one! What is a teacher to do? Runde's Room knows how to mix it up when it comes to book reports. She had her students do paper bag characterizations instead. You really need to go to her blog and look at the wonderful creations from her class. They are FABULOUS! The project really lets the students delve into their character. The outside of the bag as a few thinking questions. The inside of the bag is where all the magic happens. The students must place objects in the bag that symbolize something important about the character. LOVE IT!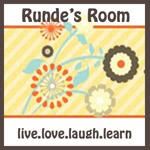 Ask a Better Question, Get a Better Answer
During
Mrs. Lirette's Learning Detective
s 15 Days of K celebration (she was celebrating going back to kindergarten next year), Dr. Penny from
Teach the Math
did a guest blog appearance. She talked about the importance of asking better questions, higher level questions. This is not an easy skill; it takes practice. To help you out, she created a great freebie: That's a Great Question (click on the better below to be taken to the freebie). I will introducing it to my teachers next year in our on-going quest to ask better questions.
I hope you have enjoyed "A Few of My Favorite Things" and come back each Sunday to see what other fabulous finds I have gathered for your enjoyment and to add to your resources.