Attention teachers in 1st through 3rd grades:
Daily Five book study begins on June 13.
Melissa from
Seusstastic Classroom Inspiration
and Nicole from
Teaching With Style
will be kicking off the book study by hosting Chapter 1: Introduction.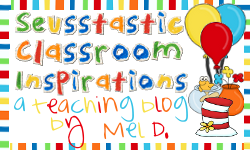 Nicole from
Teaching With Style
made a fabulous bookmark to help everyone know where each chapter of the book study is being held. Make sure to download your copy by clicking
HERE
or on the picture.
I am excited about this book study. I just finished the first three chapters and have so many things running through my head that I can't wait to discuss with everyone. I will be hosting Chapter 3 on June 27 along with Melissa from
Mrs. Freshwater's Class
.