Today is a MAGICAL day across blog land. A group of teacher bloggers got together, led by the lovely Jessica from
Mrs. Standford's Class
, to swap products and share our thoughts on those products with our fantastic followers.
I had the opportunity to partner with Heather from
Teach It Today
, where she blogs about tips and ideas for busy teachers.
If you are new to my blog, I am an instructional coach for grades PK-4th grade. I have been working closely with a third grade classroom and a split 3rd/4th grade classroom. When I saw "
You're One Smart Cookie
," I knew immediately this is what my students needed to practice what they have been working on in math workshop - multiplication, division, and word problems.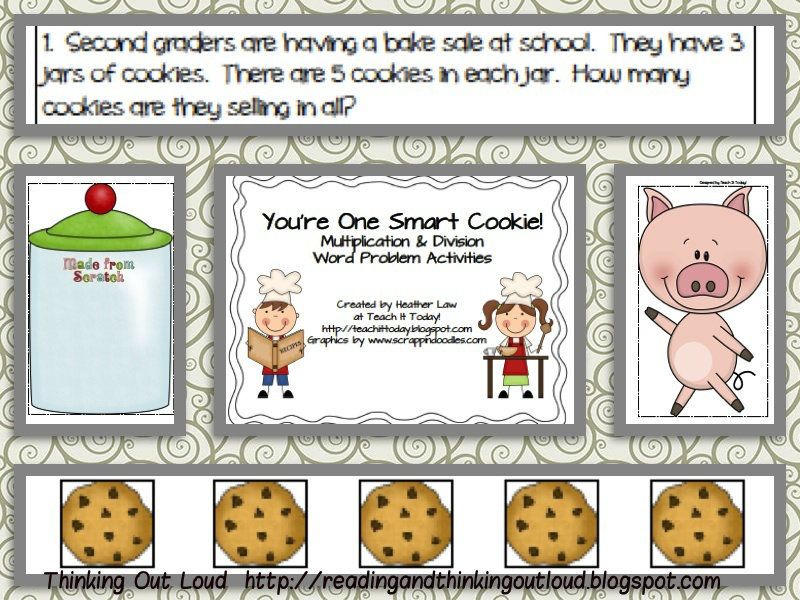 There are two different activities included in this packet: Cookie Jar Multiplication and Pigging Out Division. Each activity is great to use during small group math or in a math center. They also copy great in black and white, so you can use it with your whole class. I assigned my students partners so they could work on the problems together.
The first activity is Cookie Jar Multiplication. This is how I store it: plastic pencil boxes. During the back to school sales, I was able to get a ton of these really cheap. I like the plastic ones because they are durable, stack neatly, and are semi-transparent (so I can see without labeling what is in the container). The cookie jars fit nicely in the box. I fold the word problems for two reasons. They fit nicely in the container folded up. Once the students take the cookies and jars out of the box, they keep the word problems in the box, close the box, and shake it up. Then they take turns picking a word problem to solve.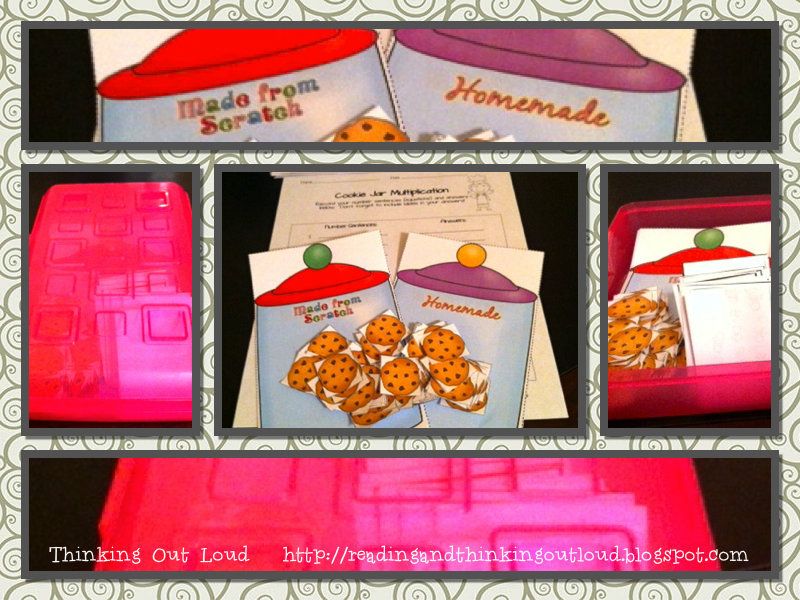 Once a word problem is chosen, the students read the problem to each other and act out the problem using the manipulatives (the cookies and cookie jars). Then they agree on the number sentence to write and record it and the answer on the recording sheet.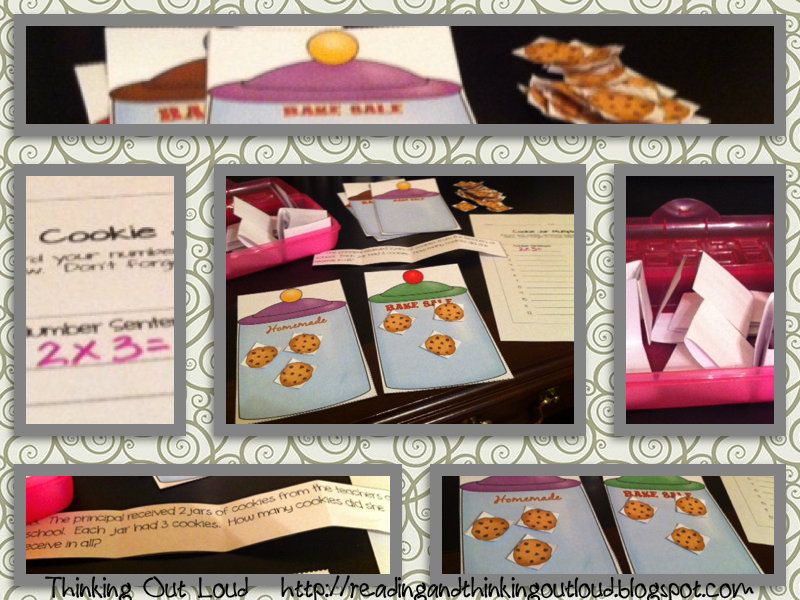 The second activity is called Pigging Out! I stored it the same way and the students used the same procedure of choosing a word problem.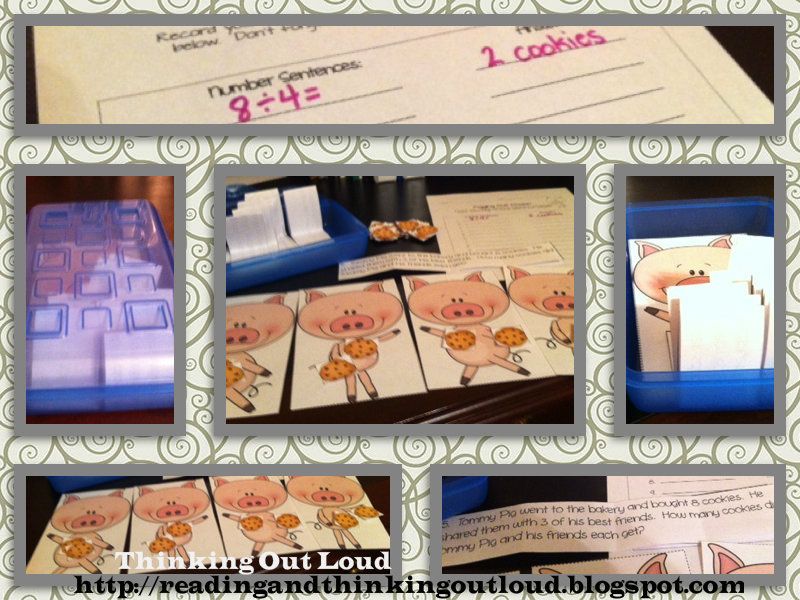 Once my students are confident solving these problems, I am going to mix the two types of problems and put the piggies and cookie jars together. That way students will have to choose the correct manipulatives to use. I will also add additional word problems as the year continues.
Make sure to hop over to
Heather's blog
and check out my "Making 10" activities. Heather and I are giving away the products we blogged about today. Use the Rafflecopter below to enter. There will be THREE winners!!!
a Rafflecopter giveaway
Also, don't forget to head over
Jessica's blog
to see all the other great blog posts today in her Magical Swap Linky party.