Currently, currently, currently...it's time for Farley's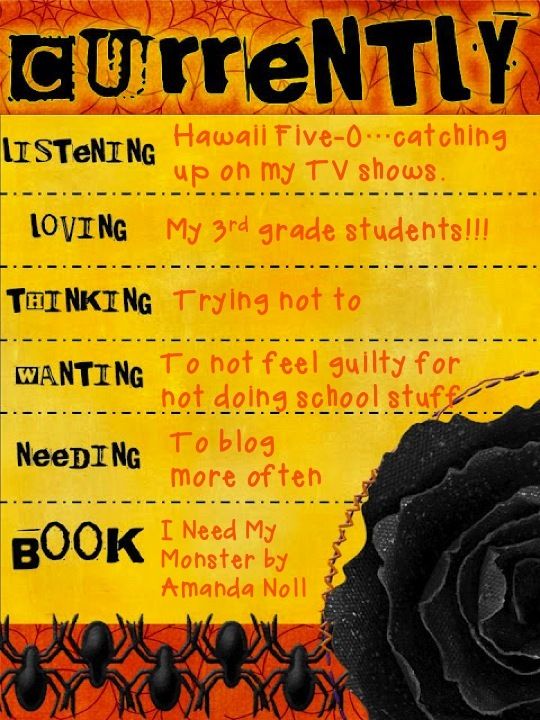 Seriously, I LOVE my third graders this year. They are teacher's dream group. There are 21 lovely ones and there is not one that I would trade. Every time I come to teach science, they greet me (very polite). When I leave and tell them I won't be back for a couple days, they groan because they don't want to wait that long. They try hard during every activity and are always paying attention. They make teaching fun! I look forward to every day I am able to teach them.
Tonight I am vegging out in front of the TV trying to not feel guilty because I am not getting things marked off my to-do list for school. It is like the never ending list. One day I want to mark everything off and not have anything to put back on it because I am ahead. I know, dream world, but I still have the dream. :)
I Need My Monster
by Amanda Noll is a neat twist on the monster under the bed story. The little boy's monster goes on vacation for a week, but the little boy can't sleep without his monster. He interviews other monsters trying to find one to take his place, but no one can replace Gabe. What is he going to do? You will have to read this cute, funny book to find out.
Thanks for checking in with me for the month of October's Currently. Head to Farley's blog and take a peep at what other bloggers around the world are doing. Add your own. I would love to check out your currently. Leave a link to your currently in the comments and I will come for a visit.