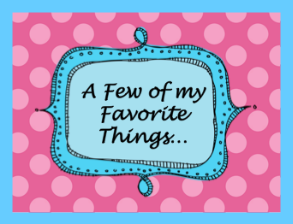 Glad that you have joined me! Every Sunday I share some of the best ideas I have found throughout the week.
Printing on Sentence Strips
Jessica from A Turn to Learn gives a step by step, easy to follow tutorial on how print on sentence strips. I was so excited when I found this post. I currently write my state standards on sentences for display, but now I they will be nice and neat because I can use my printer. This would also be great for poems that I can now print on sentence strips.
What are you going to print on sentence strips?
To find out how easy it is, click on Jessica's button below. She has PC and Mac directions.
Math Ideas
Dr. Penny recently asked her blogging friends to link up their favorite and best math freebies for grades K-2. Right now there are 75 freebies listed. Who doesn't love a
freebie
? Get some great new ideas to supplement your math curriculum next year.
I would love to hear which freebies you downloaded. Leave me a comment below.
Check them out by clicking on her button below.
Writer's Notebook
I recently found a great writing blog, Kristi from
I'm Writing Too
, while reading through
Slice of Life
Tuesday posts hosted by
The Two Writing Teachers
. She describes it as: "What you are visiting is my online writer's notebook. This blog is used as a means to both model what I am asking my students to do and a means of accountability to keep writing too." Her Slice of Life was titled "Annotated Top Ten." Her students came up with an top ten list of things she says. I LOVED this list. It made me wonder what my first graders would have said this year and what my seventh grade students would have said in years past. You need to read her list to find out what "you or your chair" and "elephants" mean. Those were two of my favorites.
Leave me a comment telling me one of the things your students would have put on your top ten list.
Sharing Kindergarten
Mary from
Sharing Kindergarten
is having a linky party called My Favorite Things. I love all three of her favorite things! If you have a blog, link up. If not, leave a comment. Click the image below to be taken there.
I hope you have enjoyed "A Few of My Favorite Things" and come back each Sunday to see what other fabulous finds I have gathered for your enjoyment and to add to your resources.