Amy over at
The Land of 2nd Grade
(love her blog title!) has honored me with the Versatile Blogger Award. WOW! Thanks Amy!
Check her blog out:
Seven Things About Myself:
1. I love teaching first graders. For the last nine years I have taught or been an Academic Coach for grades 4-8. My favorite grades were 7th and 8th grades. Middle school students are so much fun! This year I am coaching preschool-3rd grades. I am in a different world. I didn't think that I would like "little" people as I call them. However, they are so entertaining and loving. The first graders that work with on weekly basis hug me when they see me. They smile and wave in the hallway. That kind of enthusiasm is missing in middle school because it just isn't cool to hug the teacher in front of everyone else.
2. I would love to go to Disney World again even though I don't have any children. The first time I went I was 28 years old and I had a blast. My husband and I went with his sister and her family. We stayed at the Animal Kingdom Lodge. I woke up every morning to a safari right outside my window. It truly was a wonderful week.
3. I don't think I could go a day with a Dr. Pepper to get me through. Most people have coffee, but I have Dr. Pepper.
4. I work in a very small school and love it. There are only 500 students PK-12th grade. In my elementary school there is not a class over 23 students. Most teachers have around 15-20 students.
5. I drive an hour and a half one way to get to work. I have been doing this drive for ten years so it doesn't phase me most days. Some days it is a killer though. I wish I could wiggle my nose and be at home.
6. My husband and I recently became members of a shooting range and I am really enjoying going on the weekends to learn to shoot my gun.
7. Even though I have had my blog for almost three years, I have just recently began to be a "serious" blogger. Charity Preston's
Teaching Blog Traffic School
is really helping out.
Nominate blogs for this award: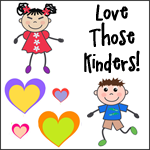 Cindy has just begun her blogging life but her blog looks great and her first post is fantastic. She also talks about this great penguin word family sort that I can't wait to try with my firsties.

Mrs. Parker has a great blog and is currently having a
January book linky party
that I can't wait to join.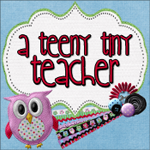 Kristin has recently share a hilarious poem about
snowballs
that I plan to use with my firsties also. I think the boys will get a kick out of it.

Mrs. McHaffie has a great title for a blog. She shares fantastic freebies and gives us a great insight in her classroom. Currently she is offering a
penguin fact and opinion
freebie.