What do the Mars Rover, the US Olympic women's swim team, and teachers have in common? Read on to find out.
I wanted to share two signs that I found online this week. The first one is a keep calm poster and I think it is particularly important to remember as the school year begins. The beginning of the year can be a hectic time, but I know we love our jobs.
The second image just made me laugh. There are tons of parodies of the "Call Me Maybe" song. Here is a teacher e-card version for the beginning of the year.
If you haven't seen the US women's swim team's video of "Call Me Maybe," you need to check it out:
NASA had a huge moment this week when the Curiosity landed on Mars. Since I am on a Call Me Maybe kick, I am sharing NASA's mashup plus the Seven Minutes of Terror video (just in case you missed the landing...it was at 1:30 in the morning my time).
I stayed up to watch NASA's live streaming of the Curiosity landing on Mars. I was extremely tired the next day but is was worth it to see the rover land safely and immediately transmit thumbnail images back to Earth. This video combines computer graphics of what the rover looked like landing on Mars with shots of the NASA scientists monitoring the landing. The cheer when the rover landed made me smile.
Looking for some resources to share the landing and what the rover finds on Mars with your students? Check these out:
Two fellow bloggers had fabulous posts about the Mars landing: Erin from
Kleinspiration
and Leslie from
Science Gal
. Click on their blog buttons to be taken to their posts. Erin has a great bingo freebie and Leslie shared a great cartoon about the landing.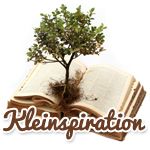 Also, NASA has a webpage dedicated to the Mars project:
Mars Science Laboratory
. You can look at videos, images, see the latest tweets, and find lesson plans.
"NASA's Curiosity rover and its parachute were spotted by NASA's Mars Reconnaissance Orbiter as Curiosity descended to the surface on Aug. 5 PDT (Aug. 6 EDT)."