I
f you don't know, you should. If you haven't tried, you need to. If you haven't joined, go now.
It is time again for Farley's Currently linky party. Who doesn't love a good party?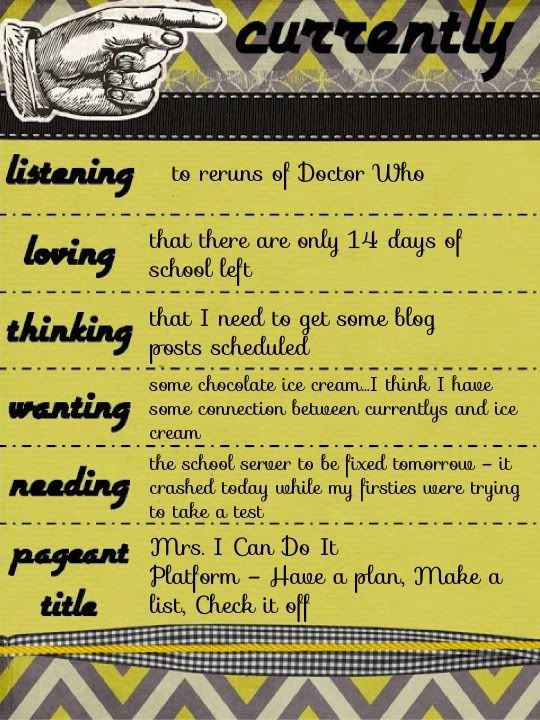 Want to make your own and join in? Of course you do! Click on Farley's blog button below to read what every one else is doing at the moment.