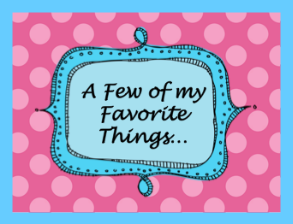 Glad that you have joined me! Every Sunday I share some of the best ideas I have found throughout the week. Because I already posted on Sunday to share my teacher appreciation sale finds, I thought you wouldn't mind me sharing my regular Sunday post on Monday.
Reversible Tic-Tac-Toe and Hopscotch Mat
I found Teach Beside Me on
We Teach
when she shared how she made a reversible tic-tac-toe/hopscotch mat. I feel in love with this mat and immediately thought of the possibilities of using it in my classroom. You need to click on her button below and take a look at her pictures (I have it where it will open in a different window). Then come back here. You are not going? Go!
Now that you are you back, isn't it great?! I am thinking that it would be great for centers and review games. I am thinking that I could put some kind of plastic in the middle, so I could put sight word cards, answers to questions, etc. Inside recess is the bane of most teachers. Hopscotch is now possible even on rainy days. When recess is over, the mat can be rolled up and stored easily. I don't know how to sew, but I have a fabulous friend who does. I am getting the materials and she is going to work on it this summer for me. I can't wait to use it next year.
Differentiation
What is differentiation? Is it overwhelming? Need some help? A Differentiated Kindergarten had a great guest post at
Mrs. Miner's Kindergarten Monkey Business
about differentiation that breaks down the process in easy to understand and implement steps. She also included a freebie for addition to get you started in differentiating your activities.

Math Pictionary
Have a few minutes before it is time to go to lunch, recess, or specials/activity? Use Math Pictionary to engage your students in fun and math. Go check our Math Coach's Corner. She describes this fantastic game she saw in one of her teachers' classrooms. She also shares a couple of math anchor charts that showcase student learning.
I hope you have enjoyed "A Few of My Favorite Things" and come back each Sunday to see what other fabulous finds I have gathered for your enjoyment and to add to your resources.