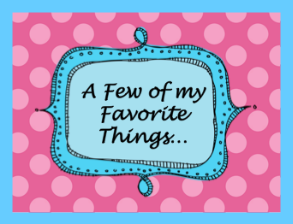 Welcome to this week's fabulous finds. I hope that you find something that helps in your classroom.
The Lorax
Rachel from the
Sub Hub
brings you another great resource: The Lorax Unit for grades K-5. With the movie coming out soon and Dr. Seuss's birthday right around the corner, this is the perfect time to introduce (or reintroduce) your students to The Lorax, and Rachel has made that easy with this unit. The unit includes lesson ideas for reading, language arts, science, social studies, and math. This covers your entire day. Hop on over to Sub Hub (by clicking her blog button below) to get your FREEBIE now.
Stop the Bullying
Are you worried that someone in your class is being bullied? Do you have bullies in your class? What do you do? Stephanie from
Teaching in Room 6
can help. She began looking for resources to help students who were being bullied but was only finding resources on preventing bullying. What do you do once it is already going on? She found some material from American Girl Company, but it was very bare bones, so she beefed it up. Click on her blog button to be taken to her post on what she did for her classes.
Science or Reading?
Leslie, the
Science Gal
, had a reflective post on how teaching science increased her reading scores on state mandated tests. In my district, science and social studies usually take a back seat to math and reading instruction. I believe that we are doing our students a disservice when leaving these subjects out? What if we taught science like Science Gal does? Where could our students score on the state mandated tests? More importantly, how much would engagement increase and how much would our students learn? Click Leslie's blog button below and check out what she is doing to engage her students and embed literacy instruction in science. She shares great freebies also.
Back to Back Assessment Game
Christina from
Mrs. Bainbridge's Class
created a video to show one way that she assesses and reviews information with her students called the Back to Back Assessment Game. Two students stand back to back. The teacher asks a question with a multiple choice answer. The student decides on a answer and uses sign language to indicate which choice he or she believes is correct. The teacher tells the students to turn around and show their answers. High fives for getting the correct answer. Go check out her video (by clicking on her blog button below) where she shows you the game in action. One way I am thinking of using the game is to give the students whiteboards and dry erase markers so the answer could be longer than just a, b, c, or d.

I hope you have enjoyed "A Few of My Favorite Things" and come back each Sunday to see what other fabulous finds I have gathered for your enjoyment and to add to your resources.