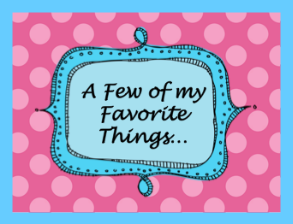 Glad that you have joined me! Every Sunday I share some of the best ideas I have found throughout the week.
Looking at Lincoln
I found a must-buy picture book (as in went to the bookstore and bought the next day) after reading Mary Lee's review at
A Year of Reading
.
Looking at Lincoln
is written by Maira Kalman. The book is about a girl on the search for information on Abe Lincoln. Besides the beautiful cover, the line in Mary's review that sticks with me (the little girl is speaking at the end of the book): "...At his memorial you can read the words he wrote near the end of the war. '...With malice toward none, with charity for all.' And you can look into his beautiful eyes. Just look." I CANNOT WAIT until I get the chance to read this to my class. If you would like your own copy, click on the cover below and it will take you to Amazon (I am not an affiliate...I just love this book and think everyone should have it in their library).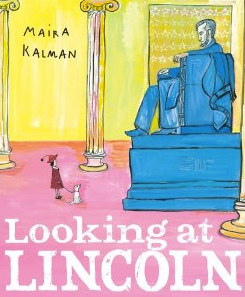 St. Patrick's Day Bookmarks
Nancy from
Teaching My Friends
created the cutest bookmarks for her students. I am not that crafty, so I really liked these because they were easy to recreate...just need stickers, ribbon, and paint chips. I can do that. Hop over to her blog (by clicking her blog button below) to see what she created
Picture Writing Prompts
Ms. Wainwright from The Diary of a Not So Wimpy Teacher and Selena from Classroom Magic are hosting a linky party for picture writing prompts. From the linky party, they created a collaborative Pinterest board. A plethora of resources for writing prompts in one place. Check them out by clicking on their linky party button below.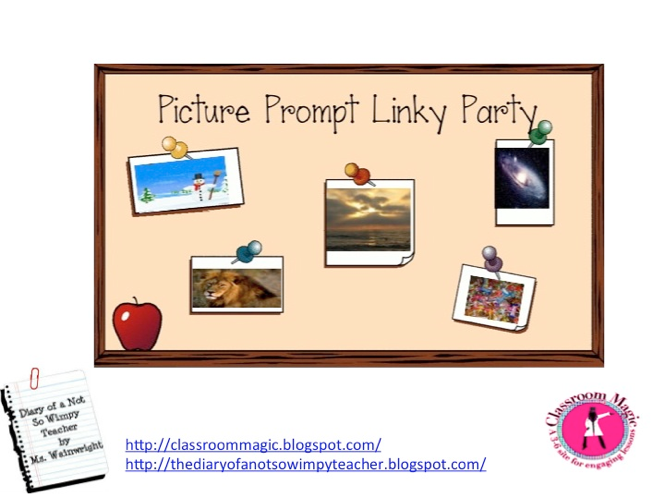 History for Music Lovers
takes historical events and explains them through a musical video. I would use these videos to introduce what we were going to be studying in history. Then at the end of the unit, I would play the video again and have students explain why the creators of the video chose the information included in the video. I would also ask my students to write about what they would have included in the video.
These are YouTube videos, so here are some options if YouTube is blocked at your school (like it is at mine):
KeepVid
*just need the YouTube address of the video and it will convert it to different formats that you can download on your computer
*my personal favorite because it is so easy to use (I always choose mp4 and it saves as a QuickTime video)
YouTube Download
*Google doc with step by step instructions
*I did not create this document. I received it at a technology professional development. Author is Jim Furniss. He had us download the document into our Google doc accounts.
I hope you have enjoyed "A Few of My Favorite Things" and come back each Sunday to see what other fabulous finds I have gathered for your enjoyment and to add to your resources.