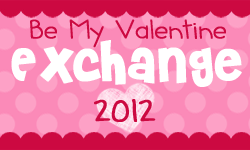 During the Be My Valentine Exchange (brought to you by
Ms. Preppy
and
Kindergarten Korner
), I sent a gift to Amy at the
Resource(ful) Room
and was given a gift by Caitlin at
Kindergarten Smiles
. This time (forgot during Holly Bloggy Christmas exchange) I remembered to take pictures before I sent my gift and before I dug into the gift I received.
I had fun making Amy's gift. I am not that crafty, so I went with scrapbook stickers to create the jar. On side it has her name (gold stickers) and the other side says Smile Jar. Her favorite colors are pink and green, so I added pink flowers and a green ribbon. Inside the jar are Dove chocolates and mini milky ways. I added a teacher to-do list and bus sticky notes.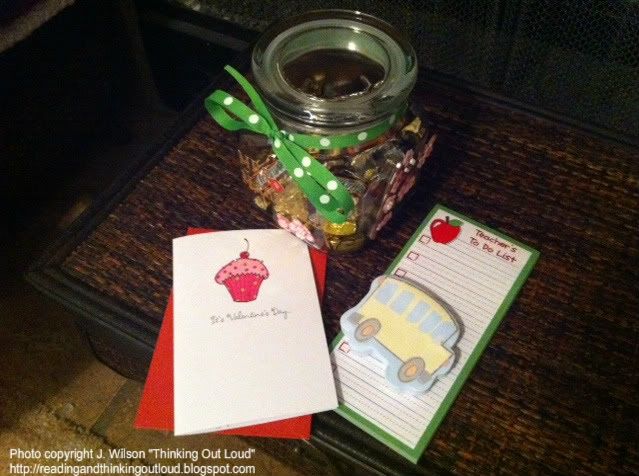 My gift was pretty fabulous! Caitlin sent me a framed quote (that she found on one of my Pinterest boards) and my favorite candy, twix. I was really needing a chocolate fix (I do have an addiction) when I opened my package today, so it was perfect. I am going to put the framed quote on the counter behind my small group table. The twix are going to stay in my office (part of which you see in the background of this picture), so I can get a pick-me-up when I need one.
I can't wait until the next exchange. The holiday exchanges have been so popular that Ms. Preppy and Kindergarten Corner created a blog totally devoted to them. Check it out and follow along. Be sure to check out Kindergarten Smiles and the Resource(ful) Room also. All of them are great blogs with fantastic resources.