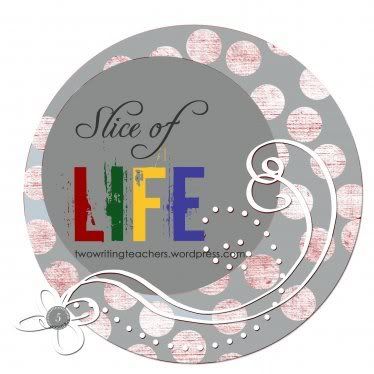 For slice number 13 (my lucky number as I was born on the thirteenth), I am sharing a little bit about myself in this moment through Farley's Currently.
Farley from
Oh' Boy 4th Grade
has her monthly "Currently" linky up. I am really late to the party this month. (When I added my link I was the 144th blogger to link up.) But here is mine. Make sure to go check out everyone else's and link up yourself.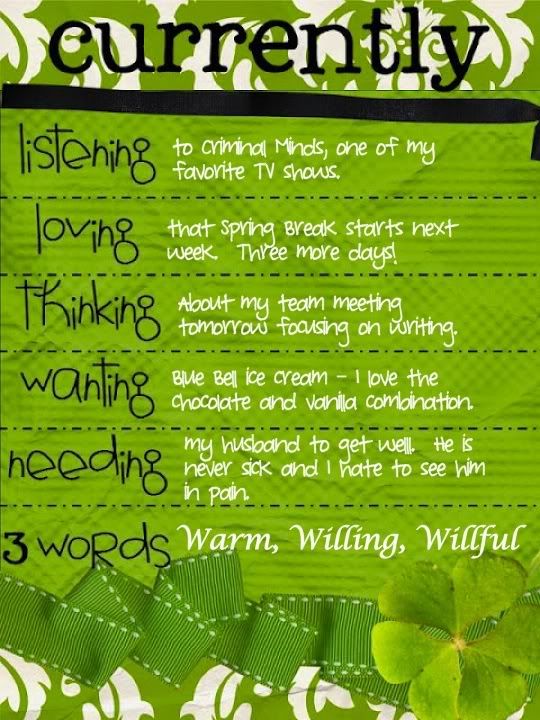 My 3 Words
(words that describe me but have to start with the same letter as my last name):
WARM - I hope that my
students
would describe me as warm. I love each and every one of them, even the difficult ones. I hope I portray that and show them every day. Honestly, they are first graders so who know what they would say.
WILLING - I am willing to help my
friends
in any way that I can, that includes my online friends as well.
WILLFUL - My
family
would definitely describe me as willful. I wanted to make my own way in the world from early on in my life.