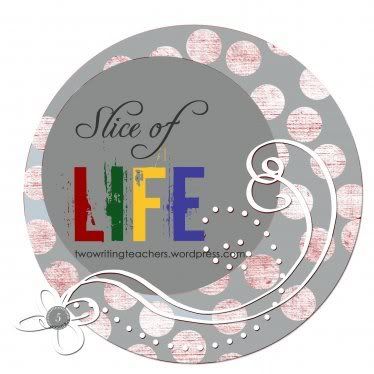 I have written more slices than I did last year! That is part of my goal for this month. Honestly, many of them haven't been very good slices, but I have written every day. The second part of my goal is to reflect more. After reading
Reflection
from Two Writing Teachers, I thought this would be a good time to think about where I am in this challenge.
Slice
number ten
was barely a paragraph, but it did describe the most challenging part of this for me - being stuck...not knowing how to get the words to the page (or screen). It is a constant struggle for me. I can definitely imagine how my students feel when I ask them to write and they just look at me with blank expressions on their faces. My favorite slice so far was
my poem
that described my day in Los Angeles before my conference started. For my first attempt at poetry, I was pleased. I wanted to express how busy I felt the city to be but how peaceful I felt at the end of the day.
The comments I have received have been so kind and encouraging in what I consider a scary process - putting your writing, a little bit of your soul, on display for all to read. I also think after I hit publish, "Will anyone read this? Will anyone comment?" I feel very fortunate to part of the writing community The Two Writing Teachers have built. I have read and been inspired by really great writing! I try to comment on three to five slices every day. I wish I had the time to comment on every person's slice that is participating in this challenge. I haven't been able to the last few days because of the no internet (besides phone). I'm glad to be back home so I can catch up.
Where to go from here? I know that I must keep writing. I hate to admit this (especially as one of the subjects I teach is writing), but I don't have a writer's notebook at this time (I have had them in the past). I need one. I need a place to get some ideas started. I need a place to hold ideas for future pieces. What shape does your writer's notebook take?