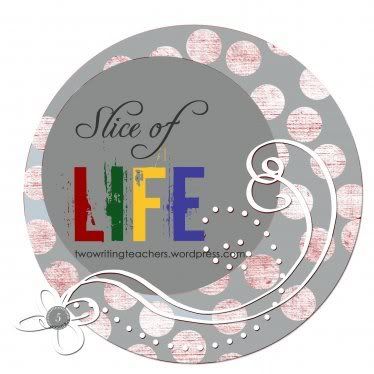 So I feel like a slacker. I missed the deadline for adding my slice on
Day 15
. Yesterday, I didn't even get the chance to slice. But I am here today to get back on the horse. :) Since I am on the theme of slacking, that really describes my day today. I am at the beginning of Spring Break and not really feeling like doing much.
My husband and I got up early to go buy a car today. His poor VW Beetle has run its course. We have had that car for eleven years. It has traveled 300,000 miles. It just has the tiny problem of not wanting to run when it rains. With spring starting, that is becoming a huge problem when my husband is trying to get to work. So today we got up early and went to Nissan. We test drove the car last night but wanted to think about it. It was so easy and quick. We have never had a car buying experience like this before. It really has me thinking about going back when it is time for my new car.
Then we came home and I need a nap. I am not a morning person, at all. That is one of the hard parts of teaching, school starts so early. We have to be at school at 7:40 in the morning. Yuck!! After my nap, I have been having a Twilight movie marathon. Go ahead and laugh, but I love Twilight. I have read the books and watched every movie when it was in the theaters. I am eagerly awaiting the final movie. And here I sit writing this post and watching Breaking Dawn.
Not an exciting day or post. I really need to step it up in the blog department, definitely one of goals for Spring Break (besides the napping and catching up on TV).