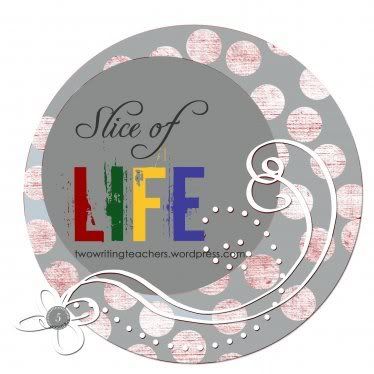 Slice of Life #5 (five days in a row, yeah!!!)
Around 10:00 pm last night (central time zone) I received a call from our school letting everyone know that the preschool will not be open tomorrow because of the fire. In my head I am thinking, "Fire, what fire, what happened? Thank goodness no one was there." I immediately texted a teacher who lives in town (I don't live in the city I teach in) to ask her for more information. She tells me that the preschool is a complete loss. The fire started in one of the teacher's room and spread to the rest of the preschool. She sends me a picture of the entrance to the preschool and it barely looks recognizable. The firefighters are still fighting the fire at this stage. I texted the preschool director to let her know I am thinking about her and I am sorry.
This morning I walk into school and see my superintendent, the director of learning services, and my principal. They are walking down the 4th and 5th grade hallway and each one walks in a different room. You should have seen it. They open all three doors at once and walk in. I can only imagine what those teachers were thinking. Not long after that I see some teachers helping the special education teacher at the other end of the building move to a different room. Then I find out that the 4-5 teachers are moving to this end of the building today, like right then. The preschool teachers are getting their rooms. It is only 8:30 in the morning. From then on, the day is a somewhat contained, organized chaos as the moving begins in earnest. Five teachers, a speech teacher, our conference room, the book room (where we store our guided reading books), and our teacher work room were moved by the time the students leave the building at 3:05 pm. It was amazing how the teachers and the community came together to make a hard situation work.
Today was hard on the preschool teachers because they lost everything. Today was hard on the 4-5 teachers because they had to move classrooms in a few hours, set up the new classrooms, and watch students all at the same time. Today was just hard. But you know what, I was amazed at how our school and community came together to make it happen. We had people from the community come to school to help move everything that needed to be moved.
It is going to be a difficult week for everyone. The preschool students are coming back to school on Wednesday. I don't know what they are going to do. At this moment, the only thing they have are two large carpets in an otherwise empty room. They don't have tables, chairs, center materials/manipulatives...anything. There is one that we do have though. We have each other. We have a supportive staff and community. We will come out the other side of this tragedy and be a stronger staff and a stronger community. It is just going to take time.
On a happier note...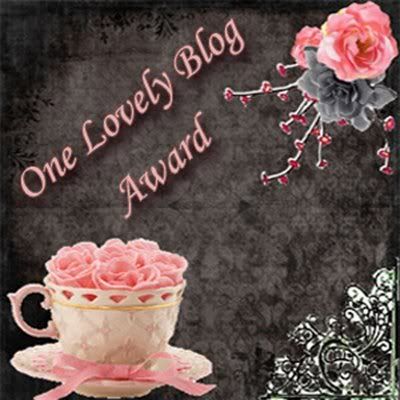 I was given the Lovely Blog Award by three wonderful blogs. I am grateful for this award. I am truly blessed that anyone reads my blog. Thank you ladies! You each made my night.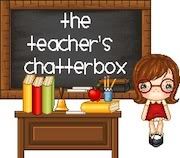 I will award this lovely award to some of my fellow bloggers. I am blessed to be part of such a great blogging community! There are so many lovely blogs out there that it is going to be hard. It just will not happen tonight. It has been a long day.