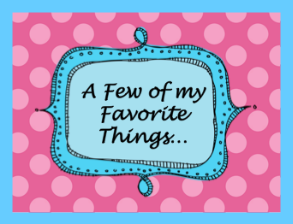 Glad that you have joined me! Every Sunday I share some of the best ideas I have found throughout the week. Today I am adding a little personal touch as it is serving as my Slice of Life also.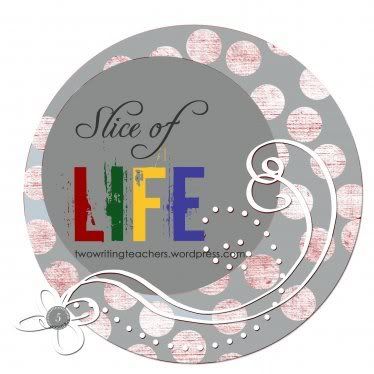 Slice of Life - The End of Spring Break
I am mourning the end of Spring Break today. Well, it's not quite that bad, but I will miss sleeping late (my favorite part of Spring Break week). Spring Break ended with a bang for me because I went to The Hunger Games in IMAX on Saturday and I LOVED it. The books are amazing, and the movie was fantastic. As always, I miss the things left out, but they did not detract from the story told on the screen at all. I liked seeing the behind the scenes of running the Hunger Games, which was not in the book. I don't want to give too much away for those that haven't read the books or seen the movie. The only minus I would give to the movie was the shaky camera work at the beginning. My husband and I talked about it and we think that it was done to show the sense of urgency; that today was reaping day and everything could change in a second if your name is called. In IMAX, it made me a little motion sick. On a smaller screen, maybe the effect wouldn't have been so bad.
Tomorrow it is full steam ahead with my lovely first graders. We are working on improving our style when we write. I am going to be sharing some of my lesson plans with you and hopefully some pictures of my students' wonderful writing. We are on our way to make great writing even better. Stay tuned for: writing better sentences and show, not tell. If anyone has any ideas on what writing sentences and show, not tell should look like in preschool, I would really appreciate it. As part of my job, I have to break these strategies down and show what they should look like at each level (from preschool to third grade).
Solving Complicated Problems
Math Coach's Corner shared a great freebie that shows a way she has found successful in helping her students solve multi-step problems. Click on her blog button to be taken to the post.
Lessons with Laughter shared one way she has her student recommend books to each other. Each book recommendation is written on a laminated tag and hung on the book recommendation tree. When the student is ready to recommend another book, the tag is erased and written on again. Click on her blog button to see pictures of her tree.

What the Teacher Wants created fabulous fluency posters as part of the process to help her students improve their fluency. She also shares two other resources from other teacher bloggers that she finds useful. Click on her blog button to be taken to the fluency poster.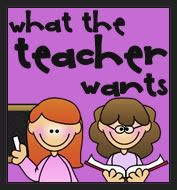 Chalk Talk shared a great literacy center called Trash or Treasure. Students are given a container filled with waded pieces of paper. Then students are asked to read each paper and decide if it is a real or nonsense word. She also shares variations on this center as well as pictures. Check her out by clicking her button below.
I hope you have enjoyed "A Few of My Favorite Things" and come back each Sunday to see what other fabulous finds I have gathered for your enjoyment and to add to your resources.