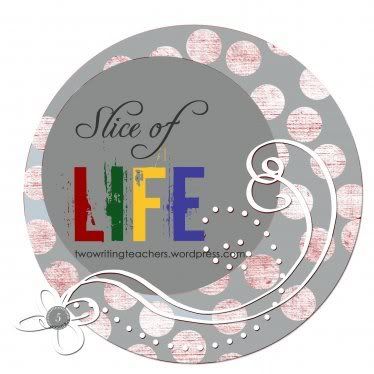 It is that time of year...time to work my writing muscles out and see if I can finish the challenge this year. The
Two Writing Teachers
host a
Slice of Life Challenge
every March. The goal is to write about a slice of your life every day for the month of March. Last year, I did not do well. I think I made it about a week and then life happened. This year I am going to make it to the end of the month writing every day. Be prepared. You are going to hear more from me this month than you have ever heard before. Today's slice....
PANIC!
Yes, panic. That is word that describes how a lot of teachers feel right before our yearly state-mandated testing begins. We have 21 teaching days for the BIG test. Our students will spend a week testing in math, reading, and writing. Fifth and seventh grade will also test in science. It is a looooong week.
Where did the year go? I remember August like it was yesterday. The students were arriving in fresh, clean uniforms. Most of them were smiling and greeting their teachers. Teachers were smiling and happy to see their new or returning students. The year was fresh; the possibilities endless. Now, with 21 days left to go, the students and teachers trudge through the halls. The fresh has worn off. The smiles are harder to come by. The stress is making everyone grumpy.
How do I help my teachers get through this time and bring back the happy, smiling people they were at the beginning of the year? Any thoughts/suggestions are welcome!
Tune in tomorrow for slice number 2!