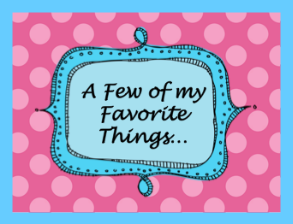 Glad that you have joined me! Every Sunday I share some of the best ideas I have found throughout the week. Today I am adding a little personal touch as it is serving as my Slice of Life also.
Number Detectives
Katie from Queen of the First Grade Jungle has created a fabulous freebie called "Number Detectives. The freebie has students focus on one number and do many things with that number: write in word form, place value, money, use addition/subtraction/multiplication, etc. When I saw this, I immediately thought about the Calendar Math time each of my teachers has in their schedule. This would be a great written record for students to keep of what they are learning about numbers during that time. Make sure to check her out by clicking on her blog button below. You will be taken to the post with the freebies. She has a K-2 and 3-5 version.
Slice of Life Challenge
It's March! The Two Writing Teachers are hosting their annual
Slice of Life Challenge
. I have
accepted the challenge
and will do my best to blog every day for the month of March. They have also issued the challenge to comment on at least three slices each day. The first day of the challenge, two of my favorite slices were poems. I wish I could write this beautifully.
Birds and Trees of the Mind: Words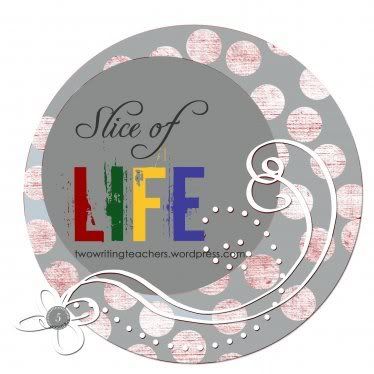 What is your superpower?
Christy from
LIVING
shared two great conversations from her students about superpowers. One will make you laugh out loud and the second will melt your heart. This is a must read blog post! Click on the picture below to read the post.
Today was the last day of one of my favorite groups on Facebook, the TBTS group. I am working on connecting to more people through my blog. One way I am doing that is to improve my blogging skills, so I am taking a course called
Teaching Blog Traffic School
by Charity Preston. One of the perks was a secret group on Facebook where I could go to ask questions that wouldn't be broadcast to everyone else. For the past two months, this group has been a source of inspiration for me. The people in this group have selflessly provided guidance and support. I have been given opportunities that I wouldn't get anywhere else. The group has outgrown being a group on Facebook and is moving to a membership site where we can have more structured conversations. I am happy about the move but sad about losing the Facebook group. The new site is not active yet, so I feel a little lost without all the wonderful people I have come to know.
I hope you have enjoyed "A Few of My Favorite Things" and come back each Sunday to see what other fabulous finds I have gathered for your enjoyment and to add to your resources.